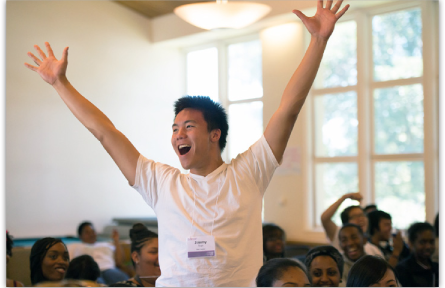 Our founders, Rebecca and Arthur Samberg, along with their grown children and spouses have crafted a giving strategy for the Foundation rooted in core values we all share:
An imperative to make the world a better place. Jewish tradition teaches that we have a duty to help repair the world. We accept this responsibility with humility.
A belief in the power of education to improve life prospects. Quality education is the engine of progress for individuals, communities and our society as a whole. All children should have access to educational opportunities and support known to produce well-rounded citizens capable of contributing back to their communities.
A commitment to healthy living for children and families.Poverty has a harmful effect on health. We believe that when poverty-related factors are acknowledged and uniquely addressed within health care settings, better health outcomes ensue.
A connection to our home community of the New York metropolitan area. Our family's roots are in New York. While we support initiatives that benefit children and youth nationally, we have a special interest and commitment to the New York metro area.
A deep respect for the Jewish past and future. We wish to keep Jewish history, culture and life alive and relevant. We know that powerful transformations occur when young people connect to their Jewish heritage through meaningful, thoughtfully-planned experiences.